Welcome to the new Western Digs Store, where our t-shirts, posters, and other swag is available in more styles and at lower prices than ever.
Check out our exclusive T. Wrecks™ tees for men and women, plus posters, and new designs being added all the time!
And if there's something you want that you don't see, just let us know!
Sound of the Fossil Record Poster
0000005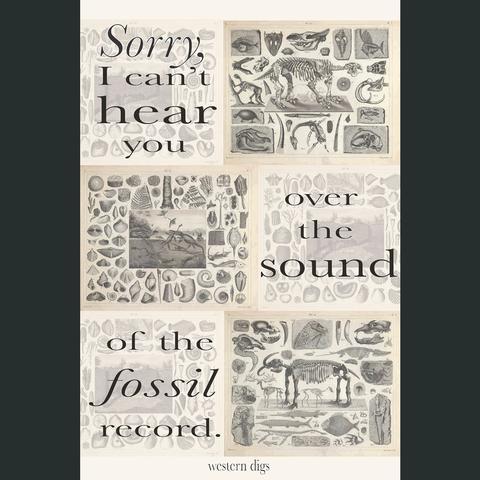 If they're not hearing it, you just gotta blast it. With thanks to 19th-century artist and scientist Johann Georg Heck for his beautiful lithographs.
Posters are designed, manufactured, and printed in USA.