Welcome to the new Western Digs Store, where our t-shirts, posters, and other swag is available in more styles and at lower prices than ever.
Check out our exclusive T. Wrecks™ tees for men and women, plus posters, and new designs being added all the time!
And if there's something you want that you don't see, just let us know!
T. Wrecks Tee (Pebble Brown)
00000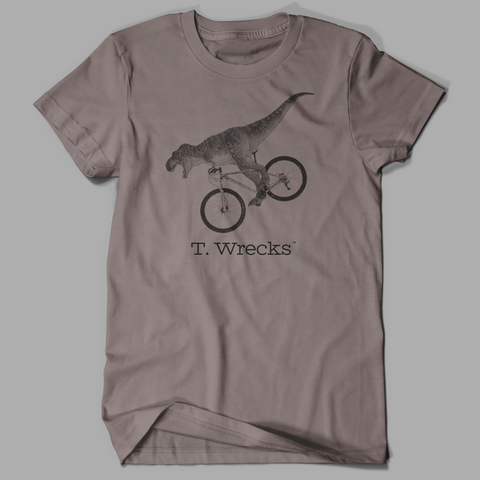 There's a reason these guys went extinct. I mean, look at him. He's not even wearing a helmet. And how did he think he was going to reach the handlebars? Maybe if they were more careful, things would've worked out differently for them. Guess we'll never know.
Designed and printed in USA on sweatshop-free Bella + Canvas shirts.